The COVID-19 pandemic has altered people's lives all over the world. Not only has it provided a great threat to public health, but it has also affected countries' economic progress.
Due to the situation, governments across the globe were forced to implement strict protocols and lockdowns, which greatly affected several businesses. Some companies had no choice but to lay off their employees just to stay afloat, while others needed to completely close their business.
To survive in today's economic situation, most businesses have decided to go digital and transition into an online platform after closing their brick-and-mortar shops. However, this has not been proven to be the perfect solution to the plight of business owners.
Since transitioning into an online platform has become quite a trend for most businesses, competition has increased rapidly. Because of this, companies have been struggling to reach the same group of customers and trying to fight for their attention.
In order to address these issues, business owners have decided to experiment with digital marketing or work with a digital marketing company.
What is Digital Marketing?  
Digital marketing refers to the practice of conveying promotional messages through internet- and online-based digital technologies and media. It can appear in various forms, including the following:
Videos
Display ads
Social media posts
Blog articles
Emails
Why is Having a Digital Marketing Plan Important?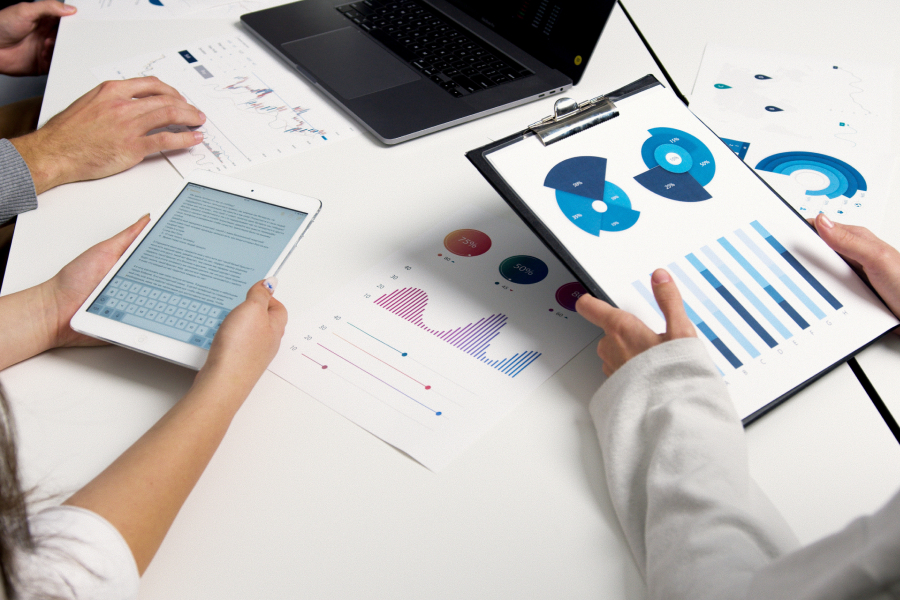 When done right, digital marketing can provide your business with various benefits. Realizing the importance of digital marketing can help you enjoy the following advantages, among others:
Lower Cost
Digital marketing is much cheaper compared to traditional marketing. Although you can still spend money on online ads, it does not compare to how much you will have to pay for a billboard, magazine ad, or direct mail.
Wider Reach
With the help of an effective online marketing strategy and the internet, you will be able to expand your reach to your target customers wherever they are. Since many consumers have started doing most of their shopping online, you can easily entice them to visit your website and even pay for your products and services through ads and brand awareness campaigns.
Additionally, you can use digital marketing to reach an estimated 3.68 million mobile users in Ireland alone. You can do this through remarketing ads, email and text marketing, and social media posts, which individuals might see while using their phones to browse the internet.
Flexibility 
There are several types of digital media you can use to advertise your products or services. Utilizing all these will allow you to explore your creative side and determine which type of media best resonates with your target audience.
Digital marketing also allows you to pause or stop a campaign immediately if it is not performing well. This will help you save time and money from focusing on a poorly executed marketing plan.
Better Customer Service
Through digital marketing, you can have a better way of communicating with your customers. You can use various digital channels to directly interact with your audience and address their concerns immediately. Doing so will help your customers feel valued and might make them prefer your brand over others.
Monitoring 
The importance of digital marketing for your business does not end with being able to provide exceptional customer service. It also allows you to monitor their activities. You can get insights into the ads and types of content that your customers have seen before deciding to pay for the products or services that you offer.
Having this ability will give you more information on which of your digital marketing methods are the most effective. After determining the kind of ad or content that works the best, you can refine and improve your strategy to make more sales.
Establishment of Authority
Through digital marketing, you can easily comment on certain topics regarding your industry through blogs and social media posts, among others. Doing so will help you establish your authority in the field, encouraging your target audience to trust you, turn to you for information, and, most importantly, patronize your business.
Utilize Digital Marketing for Your Business 
You might be quite unfamiliar when it comes to digital marketing and might even be intimidated by it. However, with the right tools and learning materials, you can come up with a digital marketing strategy for your business. This will help you reach your customers easier and boost your sales amidst the pandemic.
You may also opt to work with a digital marketing company that has all the equipment and knowledge necessary for coming up with an excellent online marketing plan. For more information, do not hesitate to get in touch with us today.